High Yield  |  AA- Rated  |  Minimum Investment: 10k Only
Edelweiss Financial Services Limited is issuing the Non-Convertable Debentures. These NCDs are AA-rated. The NCDs are being issued in eight series: coupon ranges from 8.75% to 9.7% p.a. and different tenures of 3 years, 5 years, and 10 years. The Edelweiss NCD Bond is secured and redeemable in nature. 
The present bondholders or equity shareholders of EFSL or Edelweiss Group are considered Primary Holders. In this IPO, Primary holders will be incentivized by a maximum of 0.20% p.a. 
| | |
| --- | --- |
| Issuer | Edelweiss Financial Services Limited |
| Type of instrument  | Secured, redeemable and non-convertible debentures |
| Listing  | The NCDs shall be listed on the BSE Limited (Stock Exchange)  |
| Issue Size | Rs. 400 cr (including GreenShoe Option) |
| Issue Price (in Rs.)  | Rs. 1000 per NCD |
| Minimum Investment (in Rs.) | 10,000  |
| Issue Opening Date  | August 17, 2021 |
| Issue Closing Date  | September 6, 2021  |
| Mode of Issuance  | Dematerialized only  |
Edelweiss NCD IPO: Coupon rates and effective yield for each of the series 
| | | | | |
| --- | --- | --- | --- | --- |
| Series  | Frequency  | Tenure  | Coupon Rate  | Yield  |
| I | Monthly  | 3 Years | 8.75% | 9.10 |
| II | Annual  | 3 Years  | 9.10% | 9.09% |
| III | Cumulative | 3 Years | NA | 9.10% |
| IV | Monthly  | 5 Years  | 9.15% | 9.54% |
| V | Annual  | 5 Years  | 9.55%  | 9.54% |
| VI | Cumulative | 5 Years  | NA | 9.55% |
| VII | Monthly  | 10 Years  | 9.30% | 9.70% |
| VIII | Annual  | 10 Years | 9.70% | 9.69% |
Allocation Ratio for Edelweiss NCD IPO
The allocation ratio of Edelweiss NCD IPO is prepared based on norms laid down by SEBI. Before announcing the allocation ratio, the same has to be approved by SEBI.  Once the IPO subscription closes, applications will be divided into different categories. The category-wise allocation ratio is always decided and declared during the launch of the particular IPO. Considering the Allocation Ratio, units will be assigned to applicants. Refer to the chart to know the application ratio for EFSL NCD-IPO.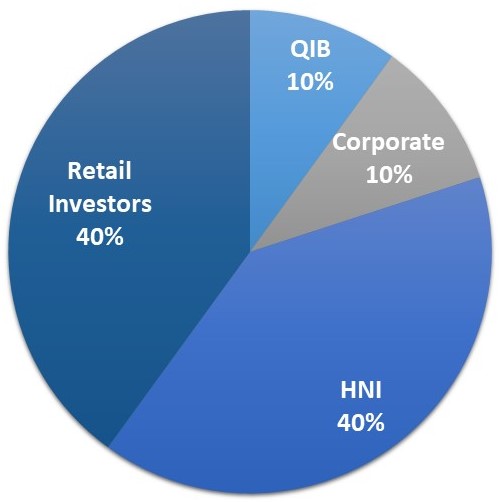 Issue analysis of Edelweiss NCD IPO
Pros 
These NCDs are secured by the assets of the company providing an additional layer of protection to your investment. 

The issuer is offering high coupon rates. 

These NCDs are AA-rated. AA-rated NCDs are considered investment-grade securities.
Cons 
Macroeconomic conditions such as COVID have negatively impacted the company. However, these conditions are gradually improving. 

After the IL&FS crisis, the investors' sentiment towards NBFCs has been dampened. The point to be noted here is that the bigger NBFCs like Edelweiss have earned brand equity; hence investors may show interest in Edelweiss.  

Though these NCDs are AA-rated outlook is negative hence market demand for these NCDs may reduce making them slightly illiquid. 

These NCDs are subordinates: during insolvency subordinate, NCDs are paid after senior NCDs. 
About EFSL
Edelweiss Financial Services Limited(EFSL), also known as Edelweiss Group, is an investment and financial services company with a net worth of Rs. 85.41 Billion and serving 1.2 million clients. 
Business Verticals: 
Credit (Retail, Corporate)

Investment & Advisory (Wealth Management, Asset Management)

Insurance (Life, General)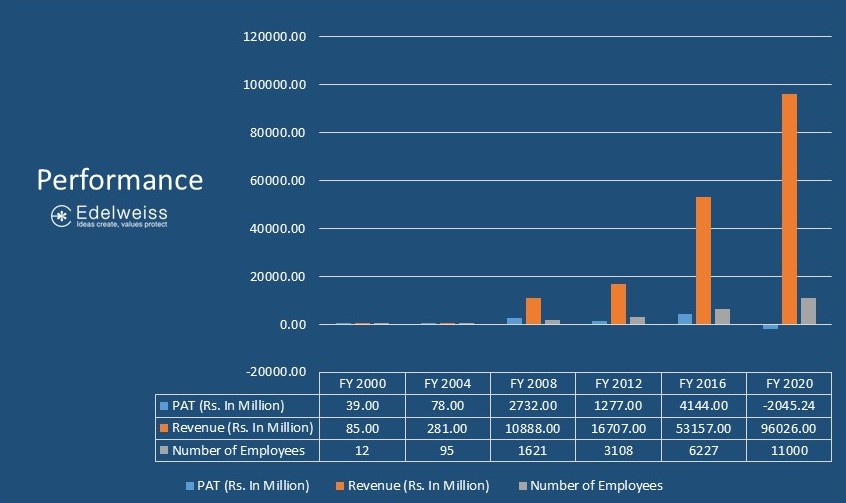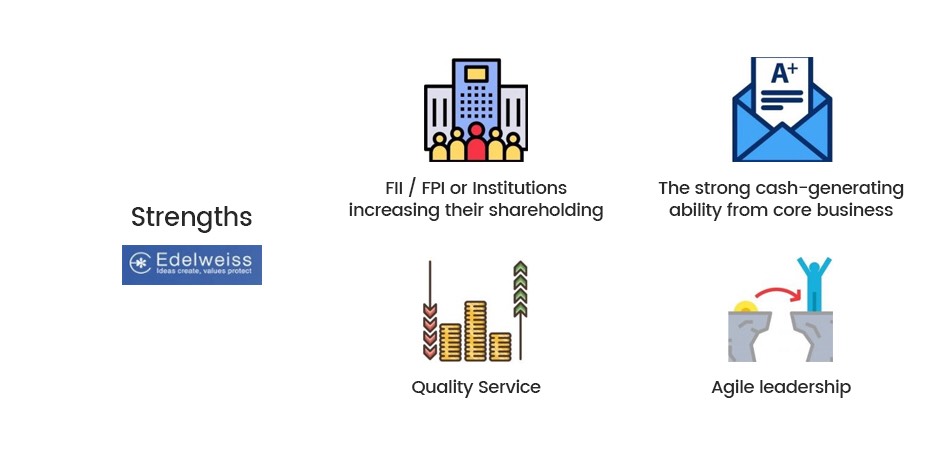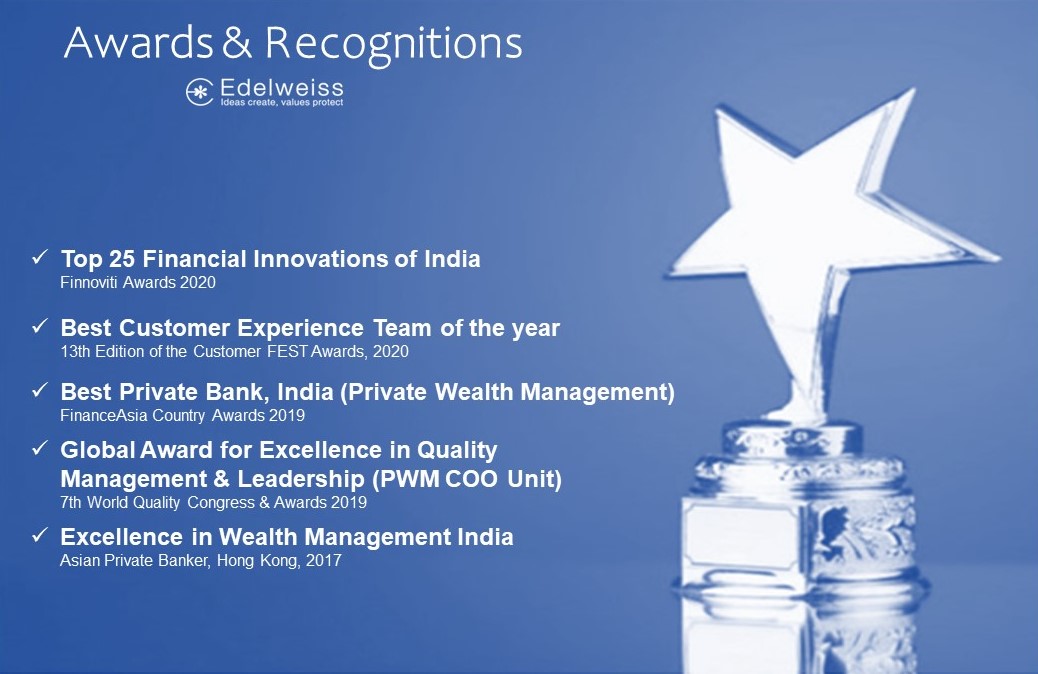 Investment Process for Edelweiss NCD IPO
IPOs are facilitated by entities called Lead Managers. Generally, these lead managers are brokerage firms. Investors need to apply for IPO through lead managers, and once the allotment is made, investors will receive the bond units in their Demat account.
You can invest in IPOs via GoldenPi in 3 easy steps.
If the investment amount is more than 10 Lakhs –
A.Fill up the form with the required information. 
B.Take a photo of your form and share it with your Relationship Manager for bidding on exchange. 
C.Courier the filled up IPO form to our office address as early as possible. The issue closes on the 6th of September,  2021. The earlier you send it, the better it is.
Our Address: IndiQube Orion, Ground Floor,
24th Main Road, Garden Layout, Sector 2,
HSR Layout, Bangalore, Pincode: 560102
If the investment amount is less than 10 lakhs 
If the investment amount is less than 10 lakhs, retail investors can apply for an IPO online in three simple steps. 
Select the product-

Visit GoldenPi.Com and go to the collection page. Visit the IPO section and choose the issuing company. The product page provides information such as a coupon, yield, maturity, and payment frequency. The product page also displays credit rating and issuer details that help investors to make an appropriate decision. 
Decide Investment Amount

– Decide the amount you want to invest. You need to select the series and the number of units you want to purchase. The calculator displays the total investment amount. 

Pay via UPI

– Now provide UPI handle. You will receive a mandate in the UPI app. Go to the respective UPI app and make payment by approving the mandate. 
IPO allotment
IPO will be allotted to you on a first-come, first-serve basis and credited to your Demat account. 
Dos and Don'ts of Edelweiss NCD IPO
Every individual can submit 5 IPO applications. 

The Demat account must be active. 

After applying for an IPO, you can not change your contact details such as email id and cell number until allotment. 

If you are paying via UPI, then the UPI mandate must be accepted within 48 hours.